IS YOUR WELLBEING CABINET STOCKED UP?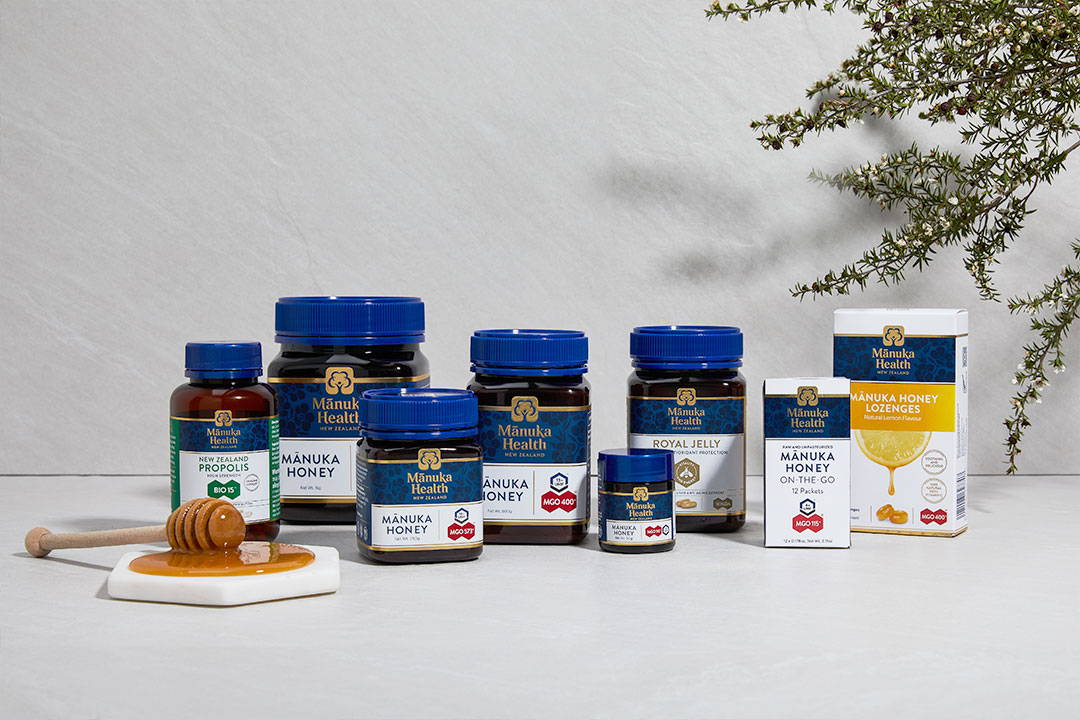 Keep your wellbeing cabinet stocked up with these naturally potent, bee-powered products. 
MĀNUKA HONEY
No cabinet is complete without everyone's favourite super honey! Choose MGO263+ or higher to get plenty of that Mānuka magic.
BEE PROPOLIS
MĀNUKA HONEY & PROPOLIS ORAL SPRAY 
Sprays are ideal to target the mouth and throat area and help protect, freshen and support your first line of defence with every spritz. This natural spray delivers bee-powered care with MGO400+ Mānuka honey & Propolis plus natural Peppermint, Aniseed and Clove.
MĀNUKA HONEY LOZENGES
Keep these delicious, soothing natural helpers at hand – choose from 3 great flavours (Lemon, Ginger & Lemon, Blackcurrant), or get an extra protective boost with added Propolis.
MĀNUKA HONEY & PROPOLIS ORAL SPRAY
Mānuka Honey & Propolis Oral Spray helps maintain oral health and hygiene. It protects and freshens the breath with high grade MGO 400+ Mānuka Honey, BIO30 New Zealand Propolis and powerful plant extracts.